Sunlite Science & Technology has over 20 years of experience with LED lighting technology. Sunlite was founded in 1996 and began as a manufacturer of chips and wafers used to make LEDs and High-powered Lasers. Sunlite began making its own LED products (including flashlights and mechanics lights) in 2005. Sunlite has patents on AS-LED modules, LED penlights and various LED Lighting products. Sunlite uses the most advanced LED chips available to manufacture all its AS-LED modules and LED products.
Sunlite's LED products are very high quality. Our KEWLED Light fixtures are made of extruded aluminum, and they have far better heat dissipation, durability, and brightness than similar fixtures made of plastic. They also have a longer expected lifetime than other plastic fixtures.
It is NOT GOOD to use Plastic with any high-power lighting applications!
Sunlite's LED Tool Storage Light Kits include:
-- ST40-KEWLED Series with Automatic Contact Switch (Lifetime Warranty)
-- ST10-KEWLED2 Series with Automatic Switch (Lifetime Warranty)
-- ST30-M Series with Magnetic Switch
-- ST40-KEWLED Series with Magnetic Switch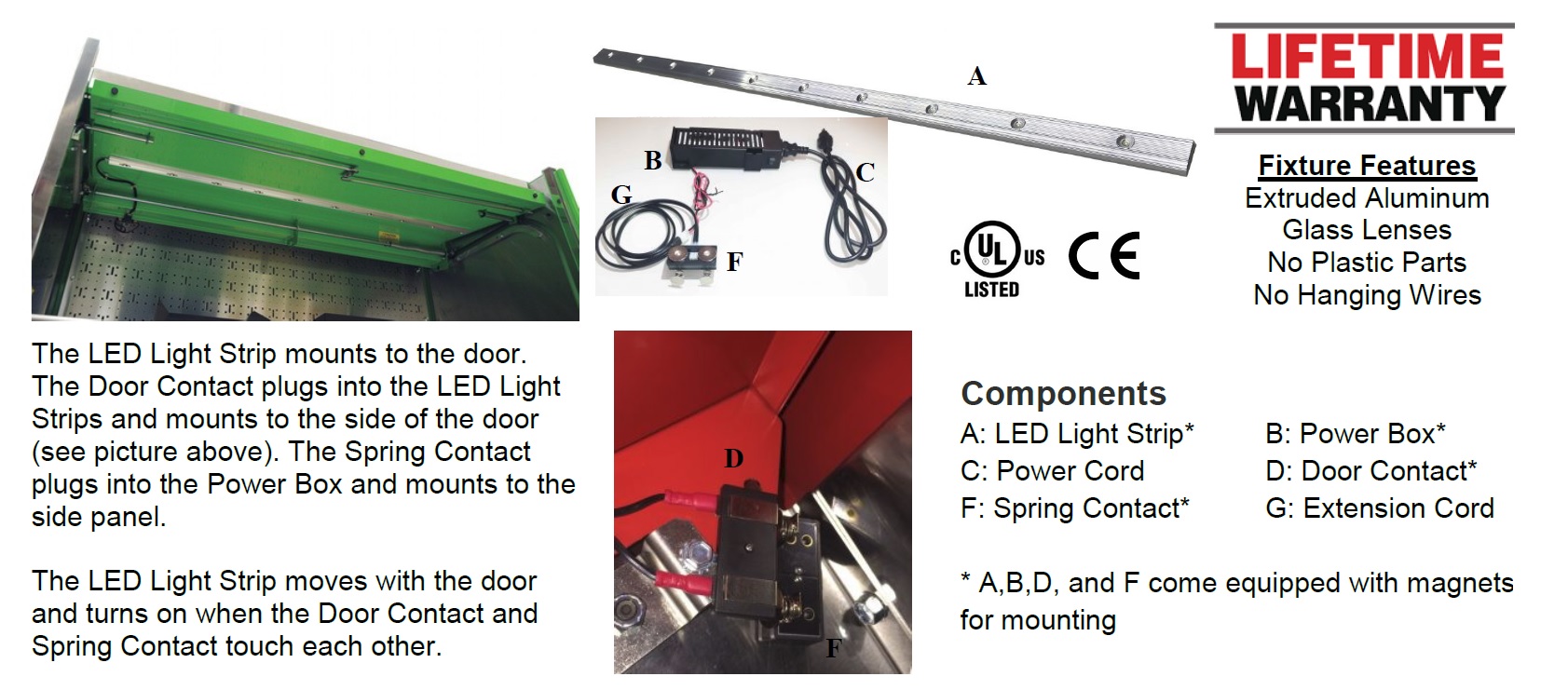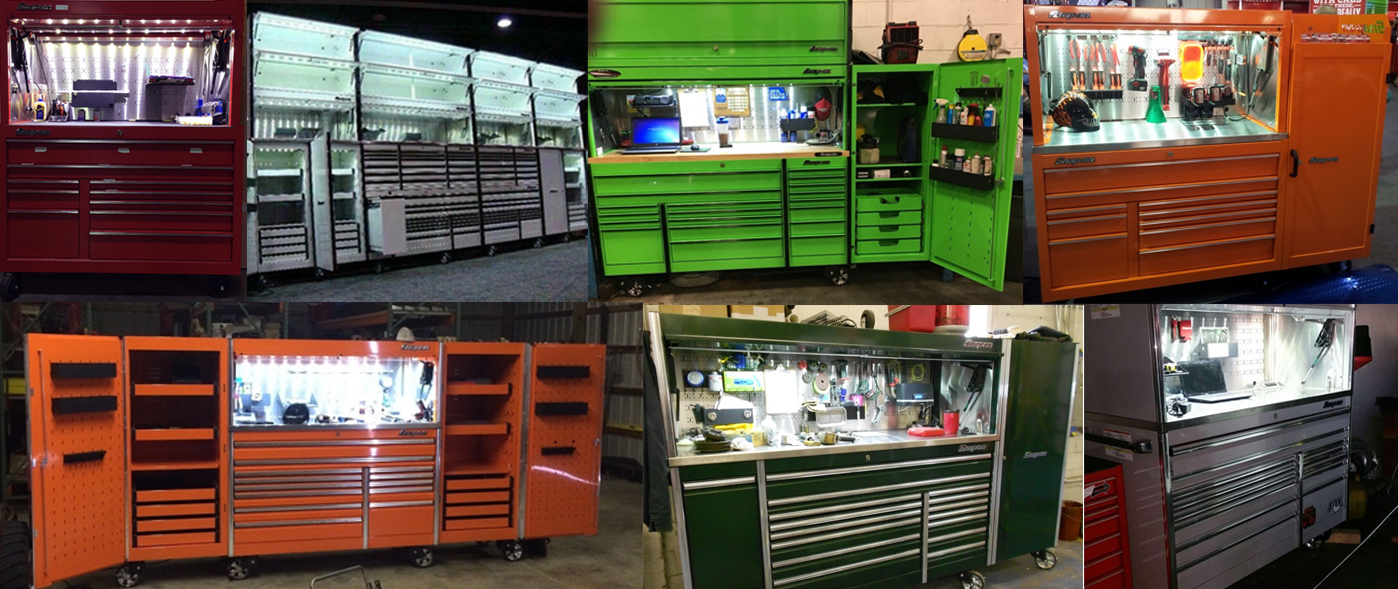 Sunlite's ST40-KEWLED Tool Storage Light is the most dependable tool storage light on the market. Our ST40-KEWLED Light Strips are constructed with durable, extruded anodized aluminum, and they have no plastic components that can become brittle and break. The lights come with built-in magnets and can be magnetically mounted to any metal storage box or riser. Our patented AS-LED modules have a domed glass lens; this lens helps to maximize their light output efficiency, and it eliminates light degradation issues associated with "yellowing" of plastic lenses. The ST40-KEWLED Light Strips come with a LIFETIME WARRANTY.